April has come and gone and May will be similar I am sure. Yesterday I returned home from DeGrey Station, in the Pilbera of Western Australia. While every year is always a great experience for all. This year everyone made great progress in both their  horsemanship, cattle work and overall stockmanship. The Bettini family who own DeGrey Station put a lot of effort into training their staff and this was showing through with individuals really trying hard throughout the course. The image below shows Mark Bettini riding a young 2 year old horse, we started last year and rode a couple of times and bought back in this year as a 3 year old.  All went well and we picked up from where we left off. When you take the time it takes and the horse gets confident you will often pick up where you left off, even if it was 12 months ago.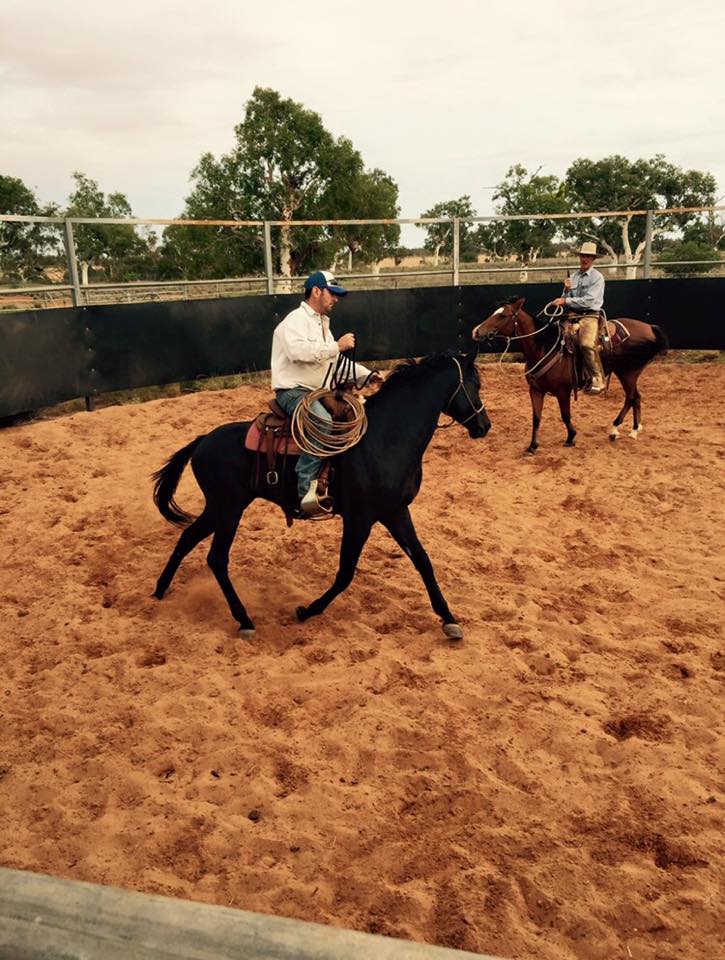 During the course riders had 2 horses, in the morning they would ride one set of horses and in the afternoon the second set of horses. The morning horses were young horses that had been started. In the mornings we would work through some ground exercises and ride, with afternoon sessions then following on from the morning sessions with the older horses, that were already in the mustering string. We also would have cattle to work with in the afternoon sessions. The image below was of one of the morning sessions where we turned the young horses loose and moved them around to expose them to the saddle a little more at a walk, trot and canter. On the last day, riders were tracking cattle around on the young horses, I am sure that these horses will also soon move into the mustering string. When horses and riders have a purpose it gives a reason for the principle.
This coming month I have a full young horse intake and a course in Gatton, Queensland, This course can be viewed on the course schedule page of my website. In June, I travel back into the U.K. for 2 months again, my UK schedule can be viewed on the website. For those interested in courses or young horse starting in the U.K. please contact Tina at:  infouk@davidstuart.com.au ,   Buck Brannaman will also be in the U.K. in June.