I may just have time to get a website blog in for April. It has been a very busy time since my last website blog. At the end of March I headed up to Barkly Downs Station for 10 days. Barkly Downs Station is in Qld near the Northern Territory border. Words do not do justice to the size of these operations. One photo of the landscape looks very similar to the last, when you are on the downs country. It was a great experience and thank you to ACC and Rob and Megan Mcauliffe and all the staff at Barkly for your hospitality and having us there.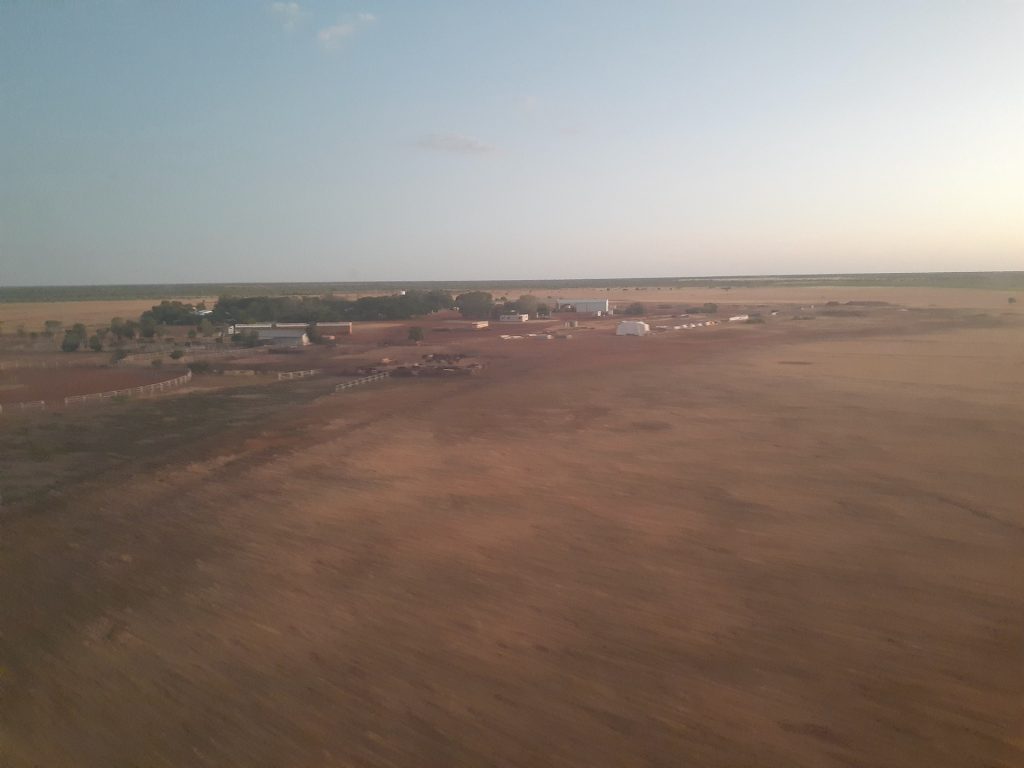 In the mean time we have also continued adding infrastructure to our facilities at home. I am sure that they will be appreciated by those attending our home course in July. This course is a Green Horse Course so if you are interested then please contact me on info@davidstuart.com.au
We also have a Foundation Course coming up in Brisbane in Queensland in June. This was originally planned for March but due to floods has been rescheduled for June. This course is held at Pam Andrews facility at Anstead Acres. More information is available on the course schedule page.
Presently I am in transit in the Qantas Lounge in Brisbane on my way to Perth for 10 days to do some courses and lessons at Horsemanship First in Serpentine, Western Australia with Jenny Jackson. Again for more info please go to the website or get in contact with Jenny.
Within the U.K. we have some virtual courses happening in the next few months. Tina will be able to provide more info and the dates are again on the course schedule page.
During the second half of the year we will also be updating the website, so please stay tuned for that. Hopefully all goes relatively smoothly.
I have also added a horsemanship article below, enjoy and we hope to be able to catch up with you many of you throughout the year.
( Some may call the new seating around our round pen a viewing stand, I am calling it a Grand Stand.)

At many of the courses over the years I have mentioned that these days everyone has a ground and ridden work repertoire of one nature or another. What differentiates the outcome for many is that one persons approach may have more quality and understanding to what they do in their ground and ridden work to what anther person is doing.  The horse then becomes a reflexion of this.
What are some of the qualities or outcomes that you are looking for within your horse when you are  both on the ground or in the saddle. Is your horse understanding and thinking and feeling down to their feet, do you have relaxation within your horse both at a standstill and in motion? Does your horse accept you on the ground and in the saddle? How well does your horse accept their environments? What are your transitions like ?
The above are just examples of and you can make a long list of questions here. To get better with your horse you have to ask different questions, if you want a different answer. If you are just running your horse around on the ground or in the saddle, you are not going to like the answers to your questions.
"While we may all ask what our horse can do for us, it is perhaps what can we do for our horse." This may not be the first time this line has been used and I believe that it is still relevant today.
Ray Hunt used to say you have to THINK, many just react to circumstances. On a halter that I received as gift a long time ago, there is a leather nose band on the rope halter that says THINK. I had kept this halter in my house and recently thought that perhaps the giver of that gift would like to see it in use.

It is a very useful reminder and lesson and a wonderful memory.