The New Year is now well under way and I hope that all found time to relax with family and friends over the festive season. I have just recently returned from Buck Brannaman's course in Tamworth Australia. It is always good to see a class act and is always a learning opportunity and confirms your beliefs as well as creating new ones.
Presently I have horses in for starting on my families property in Qld and at the beginning of February, I have a 2 day horsemanship and cow working course and in March there is a 2 day foundation course in Brisbane Qld and also courses in Western Australia with Jenny Jackson and Horsemanship First. More information is available on the website www.davidstuart.com.au on the course schedule page.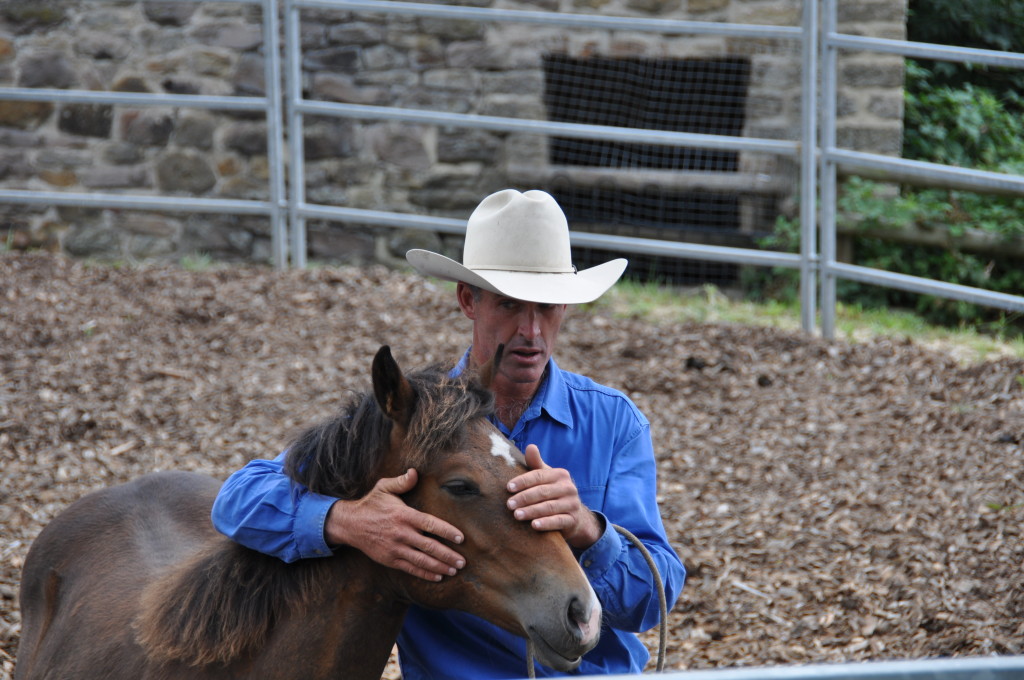 Horsemanship; One of the many things that Buck spoke on, was the blind spot that horses have either directly behind them or in front of them and under their neck. This was a really important area to take of as it can be the result of horses jumping and spooking and riders being unseated when horses they are not confident in their blind spots.
There are a few ways you can help your horse to gain more confidence in the blind spots. One way is in a round pen and getting to where you can drive your horse around and not only draw your horse to you, but drive them away to where you are changing eyes and going through that blind spot behind them. You could do this while the horse is loose or with a longer line like a lariat rope. ( Be careful and do not get kicked ) Even when riding a young or green horse you need to be careful that you do not ambush your horse with an outside leg aid when they are looking the other way.
Again it was mentioned that until your horse is in balance your horse will not be emotionally stable and to not ride your horse out of balance.
While there where a number of lessons to learn during the course, the above I hope will give more understanding as to why your horse may spook or behave in the way that they do.
I look forward to catching up with old friends and making new ones in my travels through out the year.