I have just returned from the U.S. where I was attending the Legacy of Legends event. It was great seeing how this event has grown over the short number of years that it has been going. This year I believe audience numbers were up on previous years and if the weather in the U.S. had been kinder, numbers could well have increased again. It was good to see this event well supported from not only the U.S. but particularly from the U.K., Australia and Dubai. As I heard mentioned once, you can travel to the other side of the world to see the same faces.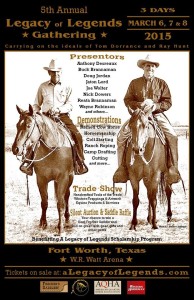 After Legacy I was able to catch up with Craig Johnson from the reining world and finally to track down a guy who I rode cutting horses with back in the late 80s. The following weekend after Legacy I went to one of Buck Brannaman's courses just outside of Dallas. While there were many horsemanship lessons to take away from the 4 day course. An enjoyable part of Buck's course and Legacy event was listening to the stories that Buck and others had of their experiences of both Ray and Tom. Over time lessons and stories can be diluted and turned into something that was never intended. So when you hear those stories and lessons from Buck they are closer to the original version.
In last months blog I had a short Q & A of questions asked during courses and due to the response, I have continued with this format.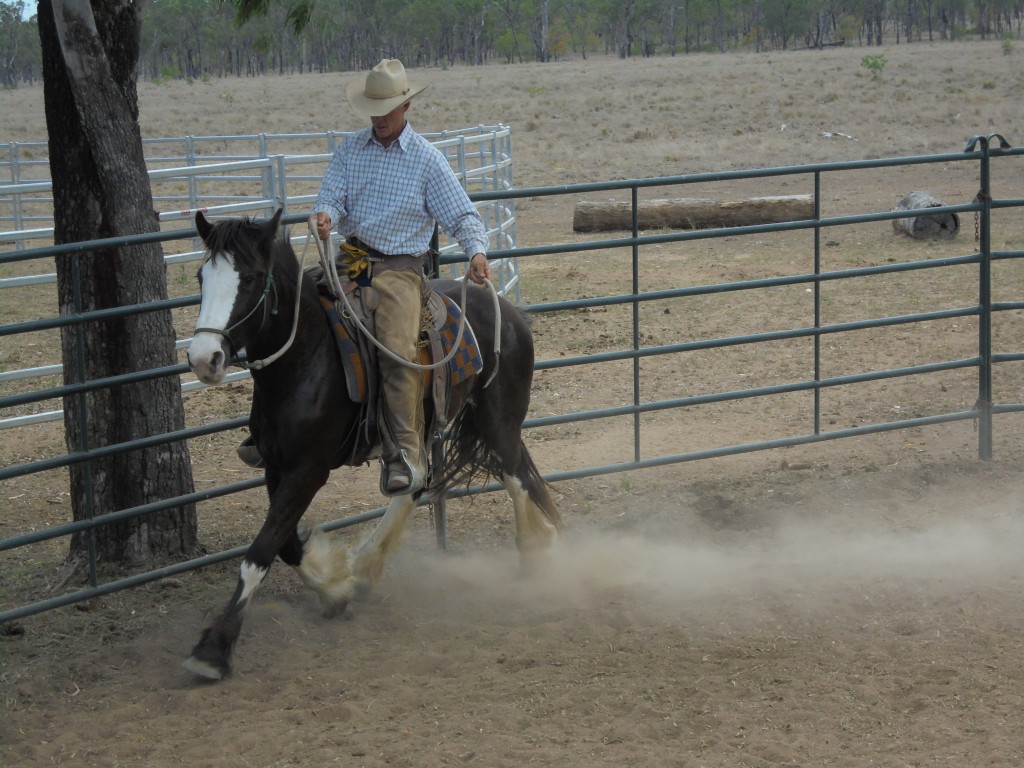 This was not a question but a comment that Buck made during his course in Texas. " A horse will not be emotionally stable until they are in balance."  There is much to consider with these few words.
Q A question that comes up periodically when starting horses is what cues due you use to canter?
A With a young horse that only has a few rides they are not going to understand your cues for canter.  [ Also if a rider has feet and hands going all over the place to get the horse into the canter they are going to be giving many cues ]   While you may have to initially use the end of your lead rope or mecate to get the horse into the canter as this transition becomes smoother and you are doing less you should try and feel which lead the horse is apt to take when they are making this transition into the canter. So as opposed to trying to cue the horse onto the left or right lead you are trying to time your asking for the lead for when the horse is set up to take that lead.  It is really about timing your "thoughts" to that of the horse and feeling when the horse is ready or setup to take the lead.