The start of the new year is now well and truly upon us all. I still have young horses in  and they will all go back to their owners over the next few weeks. The next intake will be in May, places are limited so please book in early to secure a place. In March this year I will attend the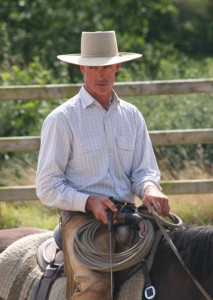 Legacy of Legends in Fort Worth, Texas. My U.K. schedule starts again at the beginning of July, dates are on the website for viewing.  There are still some course dates available for my Australian  schedule at the end of the year. In the next few weeks the last article in the Feel, Timing and Balance series will be available for viewing on the website as well.
I have just returned from Melbourne from a 3 day course with U.S. jumping legend George Morris.  While I was only a spectator it was a very educational course for everyone. The principles of horsemanship apply to all disciplines, George Morris covered many  horsemanship subjects in a similar manor as I have heard many of my peers speak. Some of the material cover through out the course was the;  importance of riding position, learning to carry your hands, having your horse's poll be the highest point, inside leg to outside rein and riding leg to hand. Exercises in counting strides, lead changes and lateral work were also covered in the 3 days.  All the riders and their horses made improvement throughout the 3 days and will have a lot of information to soak on for some time. In finishing the course the comment was made that the horse was to precious to compromise.
I have upcoming courses in Qld at  Eidsvale and in W.A. in Perth in February, the course in Eidsvale is a 2 day course with the pony club. The Perth course is a 5 day course and  is being hosted by Andrew Turnbull and his wife. In April I will be back at Degrey Station outside Port Hedland Western Australia for 2 weeks. For more information on courses and schedules please check the website or email info@davidstuart.com.au