To say this year has been different to past years would be an understatement. As a result it has caused many of us to change our plans and the way we go about everyday life.
Later in the year I am going to be participating in an online event that will be to my knowledge one of the first. As this event gets closer I will let you know more.
Also I am sorry to say that Tina and I have had to cancel this years U.K. schedule due to Covid -19. In organising the U.K. schedule there is quite a lot of work to be done before hand and with the uncertainty of the months ahead and travel restrictions, quarantine and everyones health we felt that we were unable to go ahead. We are very grateful and thankful for everyones support and understanding and we look forward to next year.
In the next few weeks I hope to have completed a cover over my round pen. Over the years I have spent a lot of time in the sun, rain & snow. To have a cover to work under is going to be an amazing environment. I have also included a horsemanship article below, happy reading.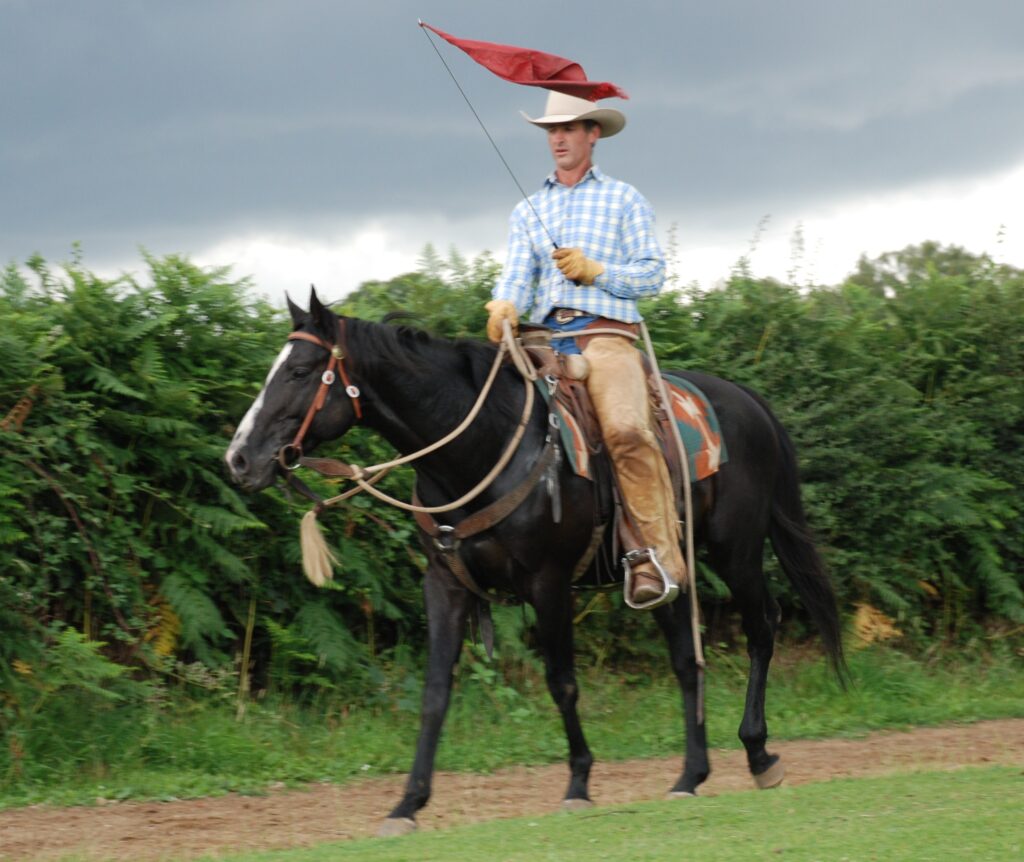 Building a foundation for your horse go on from, sets the future. From when you have that green unstarted horse to that green started horse. Having that horse to where he is solid physically, mentally and emotionally is gold. It takes time and we have to do our homework to get the results.
The foundation is not about cantering and galloping circles all over the place. More times than not it is about going slow and walking and trotting circles. Hence the saying slow and right beats fast and wrong. By going slow and keeping your horse in balance it gives your horse more time to understand and helps settle your horse mentally and emotionally.
If you have a horse that is sensitive taking time to make sure your horse trailer loads well, ties up, that you can pick their feet up, ride them with a flag or even bareback builds that foundation for the future. It puts money in the bank that you can draw on at a later date if needed.
By going slower you will also be putting less stress on your horse physically so that you will still have a horse to ride when they are at later stage of life. What I have said above is not a do this in this order, but perhaps helps all when we are confronted with adversity to see the opportunity to build on the foundation.