My First Website Blog for 2017. The new year is now upon all of us, my 2017 schedule is up on the website and will adjust as needed. So please review the schedule for new updates. Presently I start my course schedule off with a course here at home in Queensland, this course has one rider spot left. I do have another course planned for May here at home as well. After the Queensland course it is off to both Islands in New Zealand, a quick trip back to Australia and then I am off to the U.S. for a month for the Legacy of Legends in Fort Worth and will catch up with Mike Bridges in California. In April I have another course in Western Australia with Jenny Jackson at Horsemanship First. There are also a couple of young horse spots left for the young horse intake in May.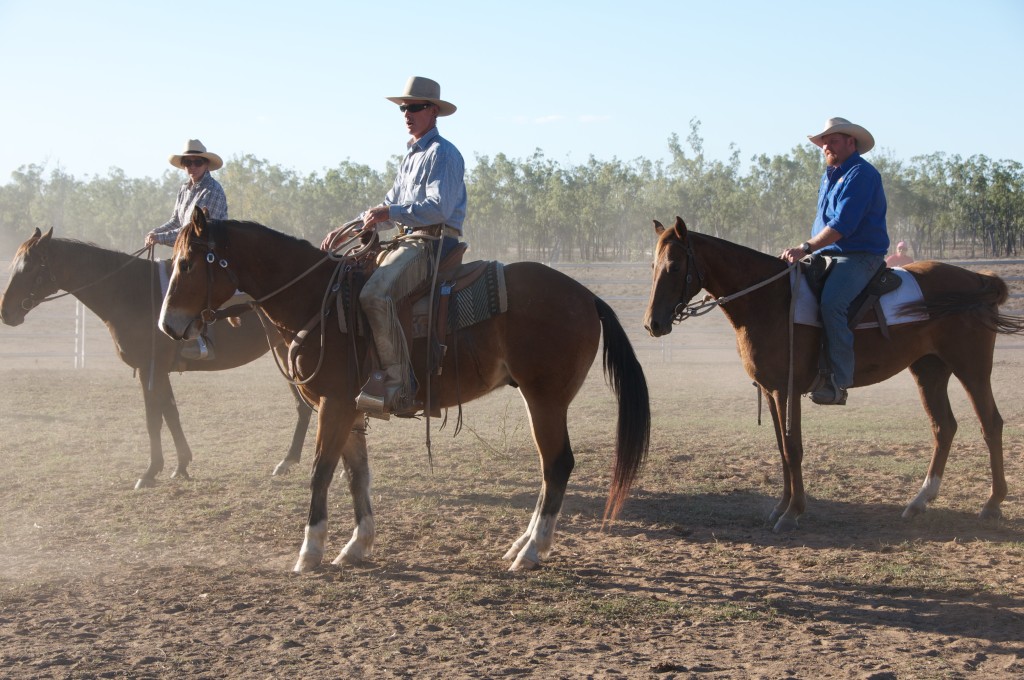 Horsemanship: With the courses here at home I often have a horsemanship and cow working course. It is a good combination and works well together.  In recent conversations with friends that are  involved with the cattle industry we were speaking about how many riders when having issues working a cow tend to work more cattle. ( There is a ball cap with the lettering: Just One More Cow, anyone coming from the cow working competition arena would smile at this.) Knowing when to quit and take a different approach is all part of knowledge and experience. The same may be true of other  disciplines as well.
If we could be a little more lateral in our approach and look at improving our flatwork and working on our horsemanship, the results maybe different. There are times when you see a rider get the horse engaged in front of a cow or going over a jump and without the cow or jump struggle to get the engagement or are trying to force it. I also have knowingly used the cow or jump to do the same, equally I also tend to spend more time improving my flat work, working on transitions, straightness, balance, improving my horses confidence. I may do this from the ground or from the horse's back.
Then when I come to the cow I and my horse are more prepared.   Ray used to say that confidence is knowing that you are prepared I believe that this is true for both horse and rider. Use the purpose or discipline to find out where the holes are in your principle.