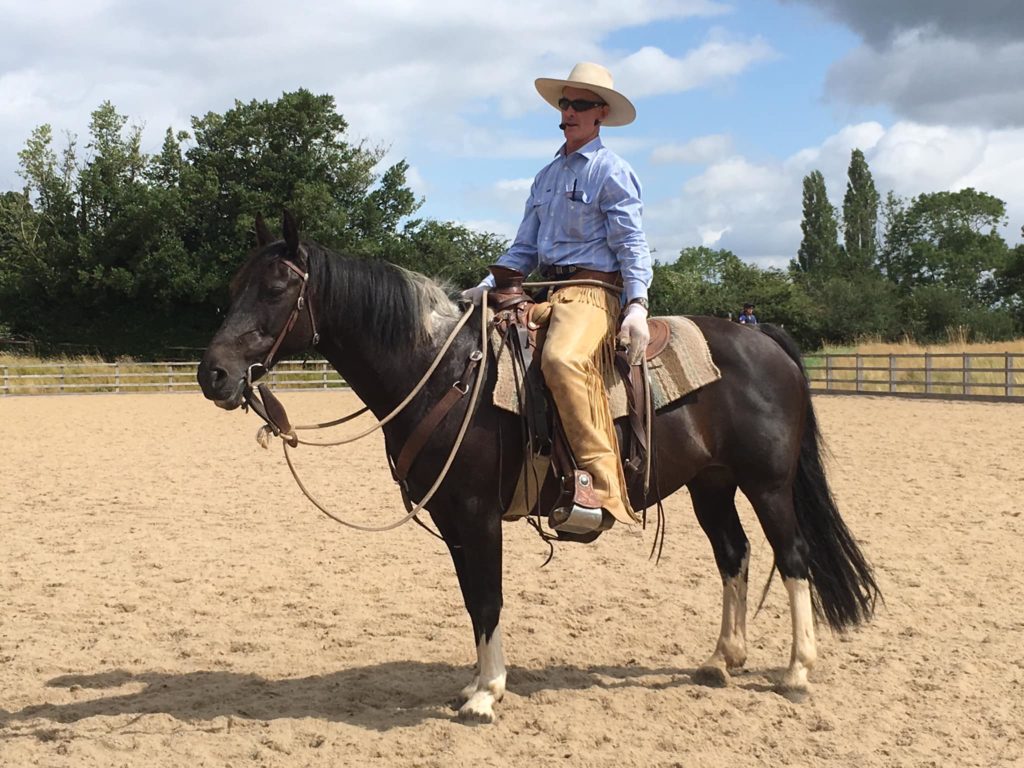 Transitions & Balance Continued: In my last blog I wrote about transitions and balance and perhaps this horsemanship blog might be a continuation. During the week at the venue of Dudgeley in the English county of Shropshire, we rode a lot of transitions from halt to walk to trot, trot to walk to halt to back up. The walk and trot transitions also helped the canter transitions and all horses improved in the quality of their gaits. The transitions were ridden on a circle and on the straight.
I noticed many riders not riding their corners well. To improve this I created a smaller arena and put cones in the corners. Riders had to ride around the cones and ride deeper in the corners. Another benefit to riding corners well is further engagement of the inside hind leg – the weight bearing leg.
In this case I also worked with riders one on one on the smaller arena. Again still riding transitions and riding the corners deeper, the outcome was that horses started getting more on the aids and starting to gain more drive and power in their gaits. Riders also started to ride their horses to the corner and began to ride with more accuracy.